List your property with me today.
I am a professional in Singapore real estate, and I can help you to choose the "right" property in Singapore - whether you are an experienced investor, a first time buyer or a foreigner looking to move into Singapore. My services cover you through the whole process - finding the property, negotiating the best price, making an offer and closing the deal. I am here to help you in everything to make
the best real estate decision
in your life. He can be a single point of contact to get things done no matter, is in
resale condo
,
new property launch
,
buying a condo in singapore
.
He will share his knowledge, experienced, helpful with valuable information and efficient marketing abilities, can make a big difference in your property investment or selling experience.
8 Reasons on why clients engaged our services and howi have successfully served and help my clients over the past 6 years.
1)Experience
A fulltime real estate agent who?s been working in this market since 2009. Purchasing a new home or an investment property may well be the biggest purchase that you ever make, so it simply makes good business sense to utilize my experience and abilities to help you make a good decision. When it comes to a Sale, my experience and skills in negotiating and presenting a property to potential qualified prospects, as well as comprehensive and measurable marketing strategies to maximize exposure in order to get the highest price at the shortest period of time.
2)Being active and resourceful the Market
Involvement of multiple transactions week to week helps to get a good feel of the market.
3)Understanding your Needs
Listening to your needs and goals and make recommendations that suits individual needs.
4)Problem Solving & Provide Solutions
We believe in long term relationship with my clients.
Uphold integrity and transparent working relationship with our clients. We treat all our clients as
partners and helping them to achieve their property goals. We are not just after a 1 time business.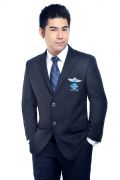 Posted on 30 August, 2019
by MR Gary Lim


+65 - 9450XXXX

+65 - 94507545
SGD 1,900 ($5 psf) (Negotiable)
Built Year: 2013
Furnished: Yes
Property Type: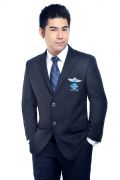 Posted on 30 August, 2019
by MR Gary Lim


+65 - 9450XXXX

+65 - 94507545
SGD 5,000,000 (Negotiable)
High floor serious to sell
SGD 898,000 ($907 psf) (Negotiable)
Built Year: 2014
Furnished: Partial
SGD 2,900 (View to offer)
SGD 1,250,000 ($2,232 psf) (Negotiable)